Fall Hazard Prompts NHTSA, CPSC and Dorel Juvenile Group to Announce Recall of Infant Car Seat/Carriers
WASHINGTON, D.C. - The U.S. Consumer Product Safety Commission and the National Highway Traffic Safety Administration (NHTSA), in cooperation with the firm named below, today announced a recall of the following consumer product. Consumers should stop using recalled products immediately unless otherwise instructed.
Name of product: Dorel Infant Car Seat/Carriers
Units: About 447,000
Manufacturer: Dorel Juvenile Group Inc., of Columbus, Ind.
Hazard: When used as an infant carrier, the child restraint handle to the seat can loosen and come off, posing a fall hazard to infants.
Incidents/Injuries: Dorel has received 77 reports of the child restraint handle fully or partially coming off the car seat/carrier resulting in at least three injuries to infants including bumps, bruises and a head injury.
Description: This recall involves Safety 1st, Cosco, Eddie Bauer and Disney branded infant car seat/carriers with the following model numbers and that were manufactured from January 6, 2008 through April 6, 2009. The model number and manufacture date are located on a label on the side of the car seat/carrier. They were sold with Travel Systems. The stroller portion of the travel system is not affected by this recall.
Sold at: Department and juvenile product stores nationwide from January 2008 through December 2009 for between $120 and $220.
Manufactured in: China
Remedy: Consumers should not use the handle of the car seat/carrier until the repair kit has been installed. The product can continue to be used as a car seat when properly installed in the vehicle. Contact Dorel Juvenile Group to receive a free repair kit.
Consumer Contact: For additional information, contact Dorel Juvenile Group at (866) 762-3316 between 8 a.m. and 5 p.m. ET Monday through Friday or visit the firm's Web site at www.djgusa.com/safety_notice
More information about the recall is also available on the Consumer Reports website: Handle failures on car seat/carriers raise warning flags.
---
Infant Suffocation Deaths Prompt Recall of Amby Baby Motion Beds/Hammocks
WASHINGTON, D.C. - The U.S. Consumer Product Safety Commission, in cooperation with the firm named below, today announced a voluntary recall of the following consumer product. Consumers should stop using recalled products immediately unless otherwise instructed.
Name of Product: Amby Baby Motion Beds
Units: About 24,000
Manufacturer: Amby Baby USA, of Minneapolis, Minn.
Hazard: The side-to-side shifting or tilting of the hammock can cause the infant to roll and become entrapped or wedged against the hammock's fabric and/or mattress pad, resulting in a suffocation hazard.
Incidents/Injuries: Amby Baby is aware of two infant suffocation deaths in the Amby Baby hammock. In June 2009, a 4-month-old girl in Lawrenceville, Ga died in a baby hammock and in August 2009, a 5-month-old boy from Gresham, Ore.
Description: The Amby Baby Motion Bed consists of a steel frame and a fabric hammock which are connected by a large spring and metal crossbar. There is only one model of the hammock available which can be identified by a label sewn onto the hammock stating: "Amby – Babies Love It, Naturally."
Sold online at: Ambybaby.com and other Internet retailers from January 2003 through October 2009 for about $250.
Manufactured in: China
Remedy: Consumers should immediately stop using the Amby Baby motion beds/hammocks and contact Amby Baby USA for a free repair kit. Parents and caregivers are urged to find an alternative, safe sleeping environment for their baby.
Consumer Contact: For additional information, contact Amby Baby USA toll-free at (866) 544-9721 between 9 a.m. and 5p.m. ET Monday through Friday or visit the firm's Web site at www.ambybaby.com.
---
Tennessee Moms Relax: Expert says Keep Baby Close At Night
NASHVILLE, Tenn. - One question many new parents ask is whether it is safe for mothers and their babies to sleep in the same bed. A recent Time magazine article questioned the safety of the practice.
Barbara Nicholson, co-founder and president of Attachment Parenting International, Nashville, wants to clear up some of the confusion. She says the article didn't talk much about the positives, such as relieving the baby's anxiety and promoting its neurological health by sleeping in the same bed, or near, its mother. If the baby suffers from sleep apnea, sleeping with mother can help keep the infant breathing regularly, she adds.
"Sleeping in close proximity is even recommended by the American Academy of Pediatrics, because they've seen that the baby needs to be near the mother so the mother can have a protective environment for the baby."
Although co-sleeping offers many benefits, Nicholson says there are situations when it's not safe to slumber with infants.
"If you are a parent who is on medication, for example, or if you have drug or alcohol issues, or your partner does, then of course, the baby should not be sharing the bed with the parent."
For safety, she warns parents also to avoid soft pillows, fluffy bedding and waterbeds.
---
Stork Craft Recalls More than Two Million Cribs
The U.S. Consumer Product Safety Commission (CPSC), in cooperation with Stork Craft Manufacturing Inc., of British Columbia, Canada, today announced the voluntary recall of more than 2.1 million Stork Craft drop-side cribs, including about 147,000 Stork Craft drop-side cribs with the Fisher-Price logo. The recall involves approximately 1,213,000 units distributed in the United States and 968,000 units distributed in Canada.
CPSC urges parents and caregivers to immediately stop using the recalled cribs, wait for the free repair kit, and do not attempt to fix the cribs without the kit. They should find an alternative, safe sleeping environment for their baby. Consumers should contact Stork Craft to receive a free repair kit that converts the drop-side on these cribs to a fixed side.
The cribs' drop-side plastic hardware can break, deform, or parts can become missing. In addition, the drop-side can be installed upside-down, which can result in broken or disengaged plastic parts. All of these problems can cause the drop-side to detach in one or more corners. When the drop-side detaches, it creates space between the drop-side and the crib mattress. The bodies of infants and toddlers can become entrapped in the space which can lead to suffocation. Complete detachment of drop-sides can lead to falls from the crib.
CPSC, Health Canada, and Stork Craft are aware of 110 incidents of drop-side detachment; 67 incidents occurred in the United States and 43 in Canada. The incidents include 15 entrapments; 12 in the U.S. and three in Canada. Four of the entrapments resulted in suffocation: a 7-month-old in Gouverneur, N.Y.; a 7-month-old in New Iberia, La.; a 6-month-old in Summersville, W.Va.; and a 9-month-old in Bronx, N.Y. Included in these incidents are 20 falls from cribs; 12 in the U.S. and eight in Canada. Fall injuries ranged from concussion to bumps and bruises. The cribs involved in these incidents had plastic drop-side hardware that had broken, missing, or deformed claws, connectors, tracks, or flexible tab stops; loose or missing metal spring clips; stripped screws; and/or drop-sides installed upside-down.
This recall involves Stork Craft drop-side cribs and Stork Craft drop-side cribs with the Fisher-Price logo. This recall does not involve any cribs that do not have a drop-side. This recall does not involve any cribs with metal rod drop-side hardware. It involves only those cribs with plastic trigger and one-hand-system drop-side hardware.
This recall includes Stork Craft cribs with manufacturing and distribution dates between January 1993 and October 2009. This recall also includes Stork Craft cribs with the Fisher-Price logo that have manufacturing dates between October 1997 and December 2004. The Stork Craft cribs with the Fisher-Price logo were first sold in the U.S. in July 1998 and in Canada in September 1998. The cribs were sold in various styles and finishes. The manufacture date, model number, crib name, country of origin, and the firm's name, address, and contact information are located on the assembly instruction sheet attached to the mattress support board. The firm's insignia "storkcraft baby" or "storkling" is inscribed on the drop-side teething rail of some cribs. In Stork Craft cribs that contain the "Fisher-Price" logo, this logo can be found on the crib's teething rail, in the manufacturer's instructions, on the assembly instruction sheet attached to the mattress support board, and on the end panels of the Twinkle-Twinkle and Crystal crib models.
Major retailers in the United States and Canada sold the recalled cribs including BJ's Wholesale Club, J.C. Penney, Kmart, Meijer, Sears, USA Baby, and Wal-Mart stores and online at Amazon.com, Babiesrus.com, Costco.com, Target.com, and Walmart.com from January 1993 through October 2009 for between $100 and $400.
The cribs were manufactured in Canada, China and Indonesia.
For additional information, contact Stork Craft toll-free at (877) 274-0277 anytime to order the free repair kit, or log on to www.storkcraft.com
Important Message from CPSC:
CPSC would like to remind parents not to use any crib with missing, broken, or loose parts. Make sure to tighten hardware from time to time to keep the crib sturdy. When using a drop-side crib, parents should check to make sure the drop-side or any other moving part operates smoothly. Always check all sides and corners of the crib for disengagement. Any disengagement can create a gap and entrap a child. In addition, do not try to repair any side of the crib, especially with tape, wire or rope.
---
Maclaren USA Recalls to Repair Strollers Following Fingertip Amputations
November 9, 2009 - WASHINGTON, D.C. - The U.S. Consumer Product Safety Commission, in cooperation with the firm named below, today announced a voluntary recall of the following consumer product. Consumers should stop using recalled products immediately unless otherwise instructed.
Name of Product: Maclaren Strollers
Units: About one million
Distributor: Maclaren USA, Inc., of South Norwalk, Conn.
Hazard: The stroller's hinge mechanism poses a fingertip amputation and laceration hazard to the child when the consumer is unfolding/opening the stroller.
Incidents/Injuries: The firm has received 15 reports of children placing their finger in the stroller's hinge mechanism, resulting in 12 reports of fingertip amputations in the United States.
Description: This recall involves all Maclaren single and double umbrella strollers. The word "Maclaren" is printed on the stroller. The affected models included Volo, Triumph, Quest Sport, Quest Mod, Techno XT, TechnoXLR, Twin Triumph, Twin Techno and Easy Traveller.
Sold at: Babies"R"Us, Target and other juvenile product and mass merchandise retailers nationwide from 1999 through November 2009 for between $100 and $360.
Manufactured in: China
Remedy: Consumers should immediately stop using these recalled strollers and contact Maclaren USA to receive a free repair kit.
Consumer Contact: For additional information, contact Maclaren USA toll-free at (877) 688-2326 between 8 a.m. and 5 p.m. ET Monday through Friday or visit the firm's Web site at www.maclaren.us/recall
---
Study: Spare the Rod for Smarter Kid
October 26, 2009 - NASHVILLE, Tenn. - There's more evidence in a a new study that sparing the rod makes for smarter kids. The University of New Hampshire research, conducted on hundreds of children nationwide, has discovered that kids who are spanked have lower IQ scores than children who are disciplined by other means. The study showed that the two- to four-year-olds who were paddled scored five points lower on the IQ test than those not spanked.
Lysa Parker with the organization Attachment Parenting International says it proves once again that spanking doesn't work.
"It harms children in the long run; it might curb their behavior in the short term, but in the long run you are not developing their inner discipline."
Parker says many of today's parents had been spanked as children and don't know that there are other options.
"We need to look at the world through their eyes and understand that they really don't understand as much as we think they do, and we also to use these as opportunities to teach compassion and empathy."
Parker says the approach of Attachment Parenting approach gives parents more resources and helps them learn to understand their child through a process that provides on-going support, rather than just paddling them.
Dick Layman, Public News Service - TN
---
Exclusively Breastfed Baby Denied Health Insurance
October 12, 2009 - The following is an excerpt from an article that appeared on the Denver Post website:
Heavy infant in Grand Junction denied health insurance
Alex Lange is a chubby, dimpled, healthy and happy 4-month-old.
 
But in the cold, calculating numbered charts of insurance companies, he is fat. That's why he is being turned down for health insurance. And that's why he is a weighty symbol of a problem in the health care reform debate.
---
Philippines Kicks Off Global Mass Breastfeeding
October 2, 2009 - The following is an excerpt from an article which appeared on the Yahoo! News website:
Philippines Kicks Off Global Mass Breastfeeding
If you want to know if Elvira Henares-Esguerra has the guts to lead a synchronized, global moment of breastfeeding taking place on Friday across 18 countries, bear in mind that this is a woman who didn't hesitate to nurse her child in front of an audience of 700 as she shared the stage with Philippines' President Gloria Macapagal-Arroyo in 2005.
---
Two Additional Infant Deaths Prompt Re-announcement of Simplicity "Close-Sleeper/Bedside Sleeper" Bassinets
August 27, 2009 - The U.S. Consumer Product Safety Commission (CPSC) is once again urging all parents and caregivers to immediately stop using convertible "close-sleeper/bedside sleeper" bassinets manufactured by Simplicity Inc., of Reading, Pa. CPSC has learned of two additional infant deaths since the August 2008 safety alert and recall announcements that notified consumers of two infants who had strangled in their Simplicity bassinets. To date, CPSC is aware of four infants who have died in the close-sleeper bassinets. More information here.
---
Ina May Gaskin to participate in Think Tank event
August 22, 2009 - API is pleased to announce that Ina May Gaskin, Director of The Farm Midwifery Center in Summertown, TN, and author of Spiritual Midwifery and Ina May's Guide to Childbirth, will be participating in the Think Tank event "Making an Impact Now: Creating a Sustainable Legacy for Children" at API's 15th anniversary celebration on Saturday, August 29, in Nashville, TN. For more information or to register, click here.
---
API's 15th Anniversary Celebration
August 29 & 30, 2009 - Nashville, TN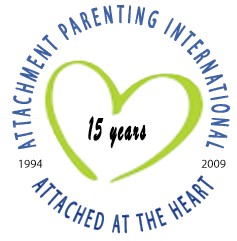 You are invited to meet the foremost authorities of API's Parenting Principles at a one-time special event to celebrate API's 15th Anniversary August 29 and 30 in Nashville, TN. API and Belmont University have partnered to host this unique even at the university's campus in Nashville. This event has something for everyone so register everyone now and help us celebrate 15!
The weekend event will feature a never-before think-tank event and reception on attachment parenting by attachment parenting experts Dr. William and Martha Sears, sleep expert Dr. James McKenna, LLL founder Mary Ann Cahill, parent education leader Dr. Stephen Bavolek, separation/custody and AP expert Dr. Isabelle Fox, hosted by noted parenting author and television anchor/entrepreneur Lu Hanessian, and honored guests API founders and authors Barbara Nicholson and Lysa Parker. This is a celebration so the think-tank event and reception cost is only $10! Be sure to register and book your accommodations now.
Other weekend features include an evening concert by popular singer-songwriter performers and their adult children, including Vince Gill and his daughter Jenny, parent/child events around Nashville arranged just for the weekend, a book signing event, a special session on attachment and separated families, a silent auction, and capped off with a midday family concert by theawesome Roger Day! And you can come to just hang out by the hotel pool with some really great AP families! Be sure to sign up and learn more about this special gathering—we can't wait to get together with you!
For more information about the celebration, including a schedule of events, visit the API 15th Anniversary Celebration page. If you are an organization, company or small business and are interested in helping to sponsor this event—with lots of benefits, we want to hear from you too! Contact Kit Dulin, API's Advertising Manager.
---
API Membership Special for July - 15% off!
July 2, 2009 - Now through July 31st, save:
---
The Attached Family Magazine - Attached at the Heart Special Edition
June 26, 2009 - The special Attached at the Heart edition of The Attached Family Magazine (PDF) magazine is now available. This edition features a preview of API's 15th Anniversary Celebration, an interview with API co-founders and book authors Barbara Nicholson and Lysa Parker, information on a free drawing, details on the $15 API Membership Special, and so much more!
---
Support the Breastfeeding Promotion Act
June 23, 2009 - Tell congress to support the Breastfeeding Promotion Act to help working families stay healthy!
---
API Celebrates its 15th Anniversary
June 6, 2009 - This first weekend of June, API will celebrate its founding and mark 15 years of support for families all over the world. To commemorate this occasion and honor the contributions of our founders, Lysa Parker and Barbara Nicholson, we're hosting a weekend celebration event with our co-sponsor Belmont University August 29-30 in Nashville, TN - the birthplace of API.
---
Abolishing Corporal Punishment of Children
June 2, 2009 - Read the Council of Europe's plans to abolish corporal punishment of children (PDF).
---
Attachment Theory in Everyday Life
May 22, 2009 - API Research Group member Lauren Porter, MS, is featured in the current issue ofMothering. Her article is on the topic of "Attachment Theory in Everyday Life"; the magazine is on newsstands now.
---
Mothers' Talk is Key to Kids' Social Skills
May 18, 2009 - A British study shows that there is a link between the way a mother talks to her children when they are younger and the social skills that the child eventually develops. The study, funded by the Economic and Social Research Council, found that children whose mothers often talked to them about people's feelings, beliefs, wants and intentions developed better social understanding than children whose mothers did not.
Read the full text on our forum.
---
Family Bonding Protective Against Suicide Even for Older Teens
May 14, 2009 - As teens get older and head into the world, parents may feel like they aren't as important as they once were. But when it comes to suicide prevention, says a new study, having strong family support may make all the difference. "Our findings suggest that the protective quality of family support and bonding, or having an intimate partner, are not replaced by peer support and bonding in emerging adulthood," says lead researcher James Mazza, a University of Washington professor of educational psychology. "In fact, it appears that older adolescents -- 18- and 19-year olds -- who maintain strong family ties are less likely to engage in suicidal thinking, regardless of their peer relationships."
Read the full text on our forum.
---
Attached at the Heart on Parenting Unplugged Radio
May 12, 2009 - API Co-founder Lysa Parker chatted live on Parenting Unplugged Radio on May 12. She talked about her best-selling new book, Attached at the Heart, and API's Eight Principles of Parenting for raising connected and compassionate children.
Download the audio from Parenting Unplugged Radio.
---
The Attached Family Magazine debuts
API launches new look and name for popular attachment parenting publication, now called The Attached Family. Editor Rita Brhel orchestrated a move toward a friendly, inviting magazine cover and a name that resonates API's mission and commitment to families. Watch for The Attached Family in your mailbox, orbecome a member of API now and receive it by postal mail or electronically.
---
Breastfeeding Recommended to Protect Infants During Swine Flu Outbreak
Washington, DC—As the nation monitors the intensifying "swine flu" outbreak, the United States Breastfeeding Committee (USBC) recommends breastfeeding as a critical strategy to prevent infection. The Centers for Disease Control and Prevention (CDC) issued updated guidance today on H1N1 (swine) flu considerations for pregnancy and breastfeeding, stating that: "Infants who are not breastfeeding are particularly vulnerable to infection and hospitalization for severe respiratory illness. Women who deliver should be encouraged to initiate breastfeeding early and feed frequently."
Medical experts agree with the U.S. Department of Health and Human Services in recommending exclusive breastfeeding for six months and continued breastfeeding for the first year of life and beyond. USBC Chair Joan Younger Meek, MD, MS, RD, FAAP, FABM, IBCLC, affirms the importance of breastfeeding in emergency situations: "Research clearly shows that breastfeeding provides a safe, reliable food source, full of disease-fighting cells and antibodies that help protect infants from germs and illnesses. Mothers exposed to influenza produce specific protection for their infants and transmit this through their breast milk. Infant formula does not provide these specific infection fighting properties. Unnecessary formula supplementation should be eliminated so the infant can receive as much benefit as possible from maternal protective antibodies and other immune protective factors."
Women can continue to breastfeed while receiving antiviral medications. CDC guidance recommends that if a woman is ill, she should continue breastfeeding and increase feeding frequency. If the mother or infant is too ill to breastfeed directly at the breast, the mother should be encouraged to pump and feed her breast milk to her infant. In certain situations, infants may be able to use donor human milk from a milk bank certified by the Human Milk Banking Association of North America.
The CDC reports that although the risk of H1N1 (swine) flu transmission through breast milk is unknown, reports of seasonal flu being transmitted through breast milk are rare. In addition, by the time a mother begins showing symptoms of the flu, her infant has already been exposed. The mother's milk can provide additional protection for the infant from complications of the flu, such as severe respiratory symptoms, diarrhea, other gastrointestinal infections, and dehydration.
In addition to continued breastfeeding, parents and caretakers can help protect their infant from the spread of germs when they:
Wash adults' and infants' hands frequently with soap and water, especially after infants place their hands in their mouths.
Keep infants and mothers as close together as possible and encourage early and frequent skin-to-skin contact between mothers and their infants.
Limit sharing of toys and other items that have been in infants' mouths, and wash thoroughly with soap and water any items that have been in infants' mouths.
Keep pacifiers (including the pacifier ring/handle) and other items out of adults' or other infants' mouths before giving them to the infant.
Cover the nose and mouth when coughing or sneezing.
For more information about H1N1 (swine) flu, visit the CDC's H1N1 Flu Web site. For more information about breastfeeding, visit The National Women's Health Information Center. Physicians and other health care providers can offer assistance and answer questions about breastfeeding, and knowledgeable breastfeeding support personnel can be located through the International Lactation Consultant Association, the USDA Food and Nutrition Service Women, Infants and Children (WIC) Program, and La Leche League International.
---
Choosing a Birth Care Provider? The Birth Survey Now Offers Access to Reviews of Local Maternity Care Providers and Facilities
Raleigh, NC (April 28th, 2009)—CIMS, the Coalition for Improving Maternity Services, a group working toward transparency in maternity care, today announced that consumer survey results rating health care providers and birth facilities are now available online at www.thebirthsurvey.com.
The CIMS Transparency in Maternity Care Project: The Birth Survey is the first ever consumer ratings website dedicated solely to providing feedback on obstetricians, midwives, hospitals, birth centers, and home birth services. The consumer reviews include overall ratings and recommendations for birth facilities and care providers, and also a seven-item set of questions on providers' interpersonal and communication skills, facility intervention rates, and information on finding good care. A national average of ratings is also displayed to provide comparison with individual ratings.
"While consumers have long been sharing information online about products and services, more data was available for the purchase of a digital camera than had ever been available to women as consumers of maternity care. The Birth Survey directly addresses that information deficit," said Robin Elise Weiss, LCCE, author of The Complete Illustrated Guide to Pregnancy and member of The Birth Survey Committee.
The Birth Survey is a user-friendly, free Website where mothers who have given birth within the last three years can provide detailed, anonymous feedback about their experiences. The survey questions are based upon the Mother Friendly Childbirth Initiative, an evidence-based model of high quality maternity care. Additionally, the interpersonal and communication questions are based upon an AHRQ survey, which represents a well known set of questions currently used by doctors and hospitals.
More than 17,500 ratings for providers and 6,500 ratings for facilities have been submitted since the national launch six months ago. Now, parents-to-be can retrieve the pooled reporting on local providers and facilities.
The national averages of the consumer feedback collected indicate that midwives were rated more highly than the physicians. For example, 58 percent of respondents would recommend their doctors to family and friends, compared to 90 percent who would recommend their midwives. Across all providers, 77 percent of women reported that they had their questions answered completely, and 73 percent felt they were as free as they wanted to be in making their own decisions about their care. Averages, however, varied widely between individual providers.
The Website ratings pages also provide links to hospital and birth center obstetric intervention rates, such as c-section, for facilities in nine states. This information is part of The Birth Survey's nationwide campaign to make facility-level intervention data available to the public. This kind of public reporting supports informed choice and fosters transparency, which improves outcomes.
Consistent with a new series of government Public Service announcements that encourage consumers to get involved in their health care and ask questions of their care providers, The Birth Survey offers links to information on how to choose and evaluate providers, including the "CIMS Ten Questions to Ask." B y offering more than a conventional five-star rating, The Birth Survey offers information that is vital for women to make more informed decisions.
"A woman who looks at a list of names from her insurance company is often choosing a provider on nothing but blind luck. Where and with whom to give birth are important health care decisions. Research shows that both provider and location have a significant impact on birth outcomes. CIMS wants expectant parents to ask questions of their providers and facilities, and have access to more information about their local options," said Elan McAllister, founder of Choices in Childbirth in New York City and Co-chair of the The Birth Survey committee.
The Birth Survey is an ongoing project. In the summer of 2009, free-text responses will be displayed on the website, and in 2010, detailed information on patients' experiences with prenatal, labor, birth and postpartum care will be added to the website as searchable custom reports.
---
Today is Spank Out Day USA
Public News Service-TN
April 30, 2009
Today is Spank Out Day USA
Nashville, TN - Today is Spank Out Day USA, an event meant to publicize numerous studies that show spanking and other physical disciplining of children doesn't have the desired effect and does have many negative ramifications.
Among the groups supporting the event is Tennessee-based Attachment Parenting International, whose co-founder, Lysa Parker, says spanking just doesn't work.
"Spank Out Day was started to raise awareness about the ineffectiveness of spanking and its long-term detrimental effects on children."
Tennessee school districts have a wide range of spanking policies. Parker says Nashville's school system banned spanking after careful consideration.
"In Nashville, the Board of Education was asked to provide research that showed that spanking was actually effective - and they really couldn't find anything."
Instead, Parker says, numerous studies show that spanking increases the rates of depression and suicide among children under eighteen.
Detailed information on studies showing the negative results of spanking is available on line at:www.stophitting.com
---
Breastfeeding and the Equal Sharing of Responsibilities between Women and Men
As people increasingly strive for gender equality, the list of gender-linked tasks and responsibilities, which once were assigned to men or to women only, is shrinking fast. Breastfeeding, though, is still a challenge. Is it possible to share responsibility for work, decision-making, and well-being equally between men and women, when women breastfeed and men do not?
Read more here (PDF)
---
Attached at the Heart - iUniverse Top 10
On the heels of the news that Attached at the Heart sold out at the first book signing in Nashville comes the exciting news that the book made the Top Ten Best Seller List at iUniverse.com for March 2009. Attached at the Heart came in as the number four best selling book at iUniverse. Congratulations to Barbara and Lysa!
---
Attached at the Heart available for download
Attached at the Heart is now available for download on Amazon's Kindle.
---
Attached at the Heart Book Signing A Success - Davis Kidd Bookstore in Nashville Sold Out
Davis Kidd bookstore sold out of 71 books and will be adding Attached at the Heart to their bestseller list this week! So the bar has been set and we hope to keep the momentum going with the help of all of you. We appreciate your great comments. Now we urgently need reviews of our book on Amazon! This will make our publisher very happy and help us attain the next level of success in their program. Next stop is Austin, Texas on April 19th. If you live in or near Austin come by and see us!
- Barbara and Lysa
---
Report on Physical Punishment in the United States
A new report released by Phoenix Children's Hospital in collaboration with a researcher at the University of Michigan concludes that there is little evidence that physical punishment improves children's behavior in the long-term. Rather, the report cites substantial evidence that physical punishment puts children at risk for negative outcomes such as increased aggression and mental health problems. Read more about this report here (PDF).
---
Attached at the Heart Available Now
March 12, 2009 - The big day is here! We are thrilled to announce thatAttached at the Heart is available now for purchase! We will be sending out press releases to the media and information to all of our groups about how to help us get the word out. We deeply appreciate the support and patience that all of you have given us over the last year. For us it has been a 15 year process of gathering research, information and practical wisdom from thousands of AP families. We could not have done this without you! Click on the links below and you can purchase your book today!
---
API urges support for the octuplet children
March 2, 2009 - The California octuplets shouldn't suffer for their mother's poor judgment, says API Founder Barbara Nicholson. Read the Public News Service press release for more information.
---
After Abuse, Changes in the Brain
March 2, 2009 - A New York Times article looks at the "biology behind the wounds of a difficult childhood and hint at what constitutes resilience in those able to shake off such wounds." Read the entire article:After Abuse, Changes in the Brain.
---
API Welcomes New Board President
February 11, 2009 - Attachment Parenting International expresses its gratitude to Barbara Nicholson and welcomes Janet Jendron and new board members at its Winter quarterly meeting. After 15 years, Barbara stepped down as Chair of the API Board of Directors on February 1, 2009, a position she led with passion and grace since API's founding. Barbara remains on the API Board, with co-founder Lysa Parker, both still very dedicated to API's mission, while recognizing new opportunities. By bringing on new leadership, API will benefit from the increased time afforded Barbara and Lysa, as they promote API through their new book, Attached at the Heart. The ability to pass the torch is a testimony to the strength of the organization that Barbara and Lysa initiated and nurtured. API is now fortunate to look to leadership from a long-time friend, supporter and API Board member - Janet Jendron. After consideration for nomination by the Board nominating committee, and careful contemplation by Janet, she was elected Board president unanimously by the Board. We are excited to have her guidance and leadership into the next era of support to families and the AP community. Janet brings not only her passion for attachment parenting and API, but also many years of experience and gifts in nonprofit management and fundraising. Barbara Nicholson is thrilled and confident in the Board's choice: "Janet is a long time champion of mothers, fathers and babies and brings so much dedication and commitment to the organization." She served for eleven years on the LLLI Board of Directors and many years on the LLLI Alumnae Association Council. Janet has also served on numerous other non-profit Boards, including church-related and wish granting organizations.
At this meeting API also welcomed new board members Judy Sanders and Maria Blois. Continue reading to learn more about all of the API Board of Directors.
---
Study Finds Broad Access to Parenting Support Lowers Risk of Child Maltreatment
February 9, 2009 - The CDC has published the results of a study that looks at the importance of parent support.
---
API Announces New Page on Safe Infant Sleep
February 3, 2009 - Attachment Parenting International introduces the Safe Infant Sleep Guidelines brochure as well as online community and media kits about safe infant sleep. This information may be found at our new page on safe infant sleep.
---
Attachment Parenting and Toddler Nutrition
January 29, 2009 - "Watch your toddler, not the plate." Blogger Annie writes about Attachment Parenting and Toddler Nutrition for LittleStomaks.com.
---
Crib recalls announced
January 20, 2009 - The U.S. Consumer Product Safety Commission has recently announced several crib recalls: Jardine Crib Recall Expanded, Stork Craft Recalls More than 500,000 Cribs and a Fisher-Price Portable Play Yard Recalled.
---
Be Mine! - Membership Special
January 18, 2009 -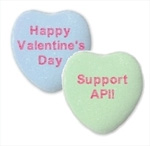 Valentine's Day is just around the corner. Pay homage to each and every person in your life who has provided you with love, connection, and nurturing: Purchase or renew an API membership.
With any membership purchased between now and February 28th, API will include a complementary 2009 Ask API teleseminar for the recipient of your choice. You will receive an e-card that you can print or email to the recipient for them to redeem at any time in 2009.
---
Lamaze International issues press release on interventions and birth
January 9, 2009 - Lamaze International has published a press release discussing the overuse of routine procedures in maternity care - Best Practices in Maternity Care Not Widely Used in the United States.
---
API Reads to Feature Judy Arnall
January 5, 2009 -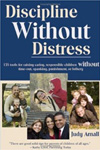 Judy Arnall, author of Discipline Without Distress, will be joining the API Reads forum for an interactive discussion from January 19-23, 2009. Access to the API Reads author discussion forum is one of the many benefits of API Membership. For more information on obtaining access to this exclusive discussion session, please visit the API Forums.
What is API Reads? API Reads is an online book club with discussions taking place on the API Forums. The book club is open to any forum member while the author chats are available by individual subscription or as a benefit of API Membership.